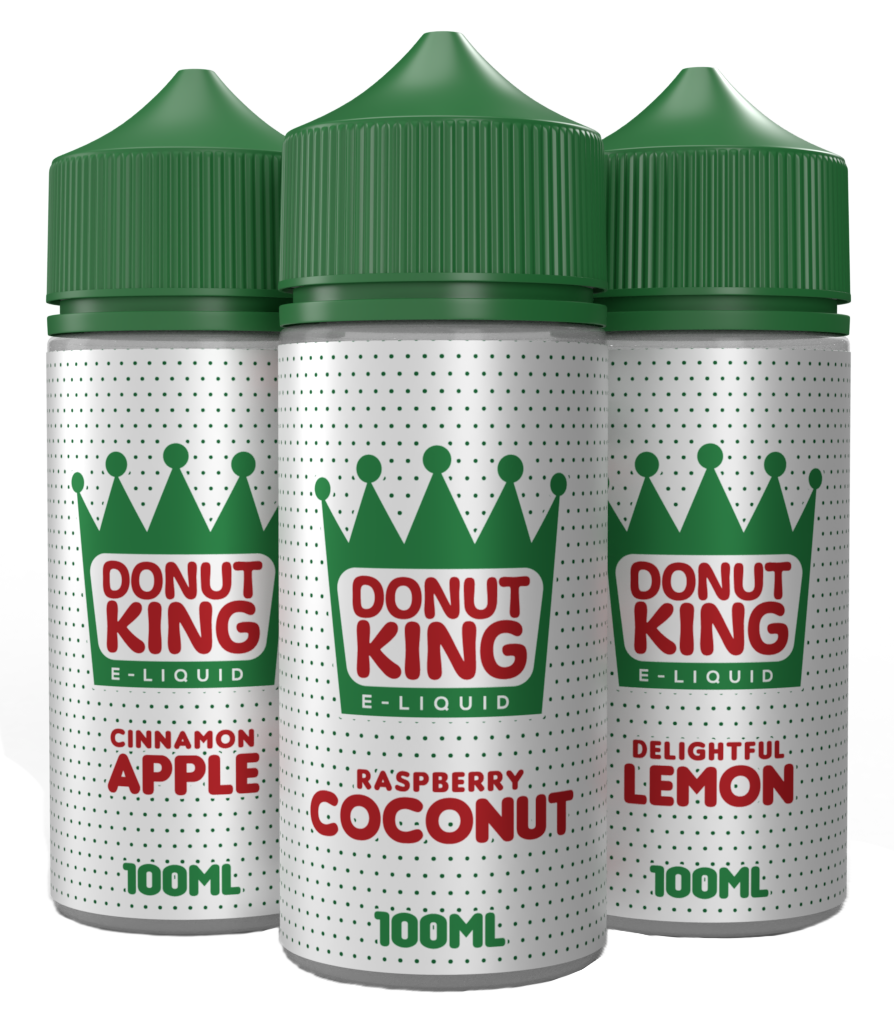 Donut King Shortfill E-Liquid
Donut King is a range dedicated to creating the most genuine and delicious donut tastes, emulating the warm sweet taste of a freshly baked donut. A flavour range you can't help but love and it is no surprise that it is one of our most popular flavours.
100ml Shortfill
Ratio – 70VG / 30PG
Strength – 0mg / 3mg (With 2x18mg ADD NIC Shots)
What's Coming to Donut King E-Liquids
To keep up to date with new Product Launches follow us on Social Media.