Britannia Gold Shortfill E-Liquid
Britannia Gold is our longest standing range – Originally developed in 2012 when the e-liquid industry was still in its infancy, the idea was simple; create a range of e-liquid made in the UK with high quality ingredients at an affordable price.
With the rise of higher end devices we now also offer our Top 30 selling TPD Compliant flavours in a 100ml Shortfill
We still work by this concept today offering a wide selection of high quality e-liquids at a very competitive price.
The E-liquid market is constantly changing, so we move with the times after listening to retailers and their customers, the need for 100ml Shortfills were greater so alongside a full rebrand we made the move to 100ml while still keeping the cost as low as possible.
100ml Shortfill
Ratio – 40VG / 60PG
Strength – 0mg / 3mg (With 2x18mg ADD NIC Shots)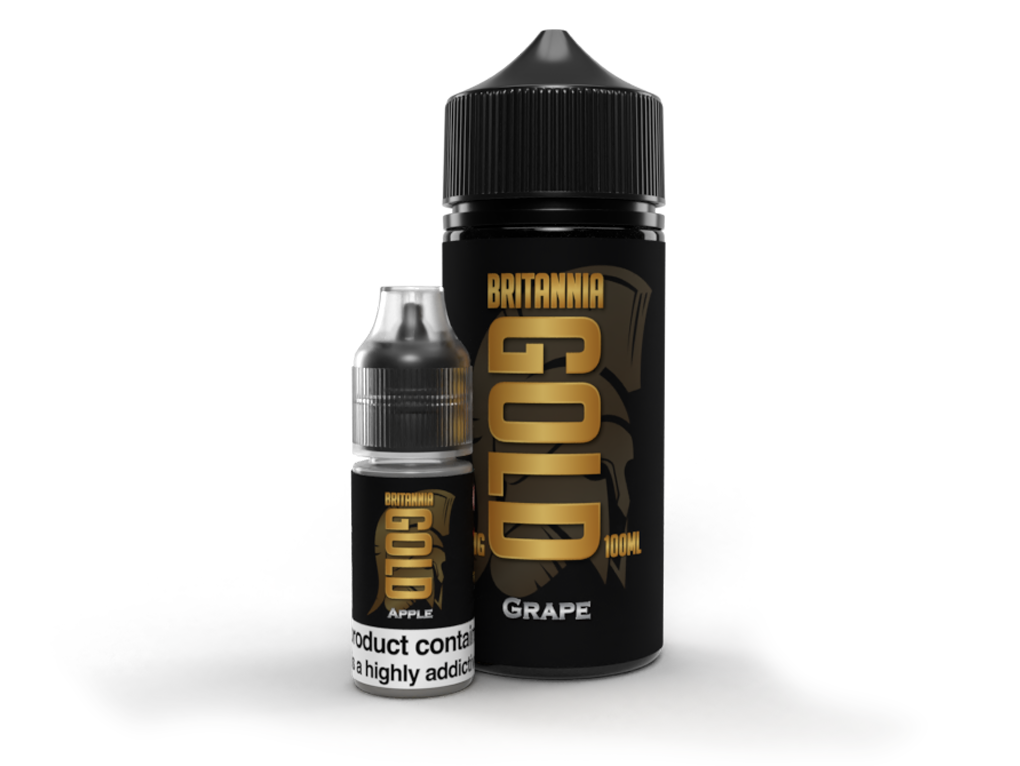 What's Coming to Britannia Gold
To keep up to date with new Product Launches follow us on Social Media.