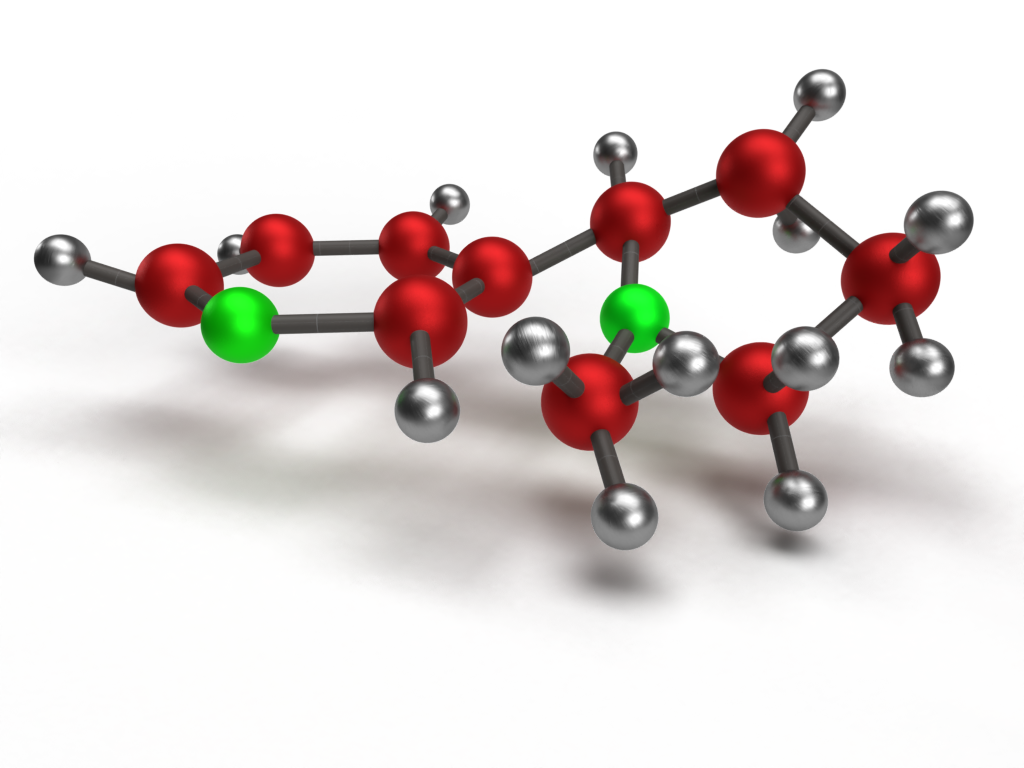 Why Choose our Nicotine Salts
UK Labs Nicotine Salts are fully TPD Compliant and were developed as Pod Systems began to flourish giving the salt market the same high quality e-liquids from UK labs that have been enjoyed in the shortfill market; using Nicotine Salicylate our salts give a satisfying draw without the harsh throat hit.
All of our Products are fully TPD Compliant and have full traceability throughout the production process, this includes mixing our own nicotine salts, this allows us to be able to control the final product from start to finish, with our own in house as well as 3rd party testing guarantees quality and consistency to our Nicotine Salts.
UK Labs Shortfill Top Sellers
When UK Labs Salts was created we wanted to make sure that the flavour selection came from our customer base and not just ourselves, so we took our top 5 customer voted UK Labs E-liquid flavours and formed the start of our salts collection.
10ml TPD Compliant Salts E-liquid
Ratio – 50VG / 50PG
Strength – 20mg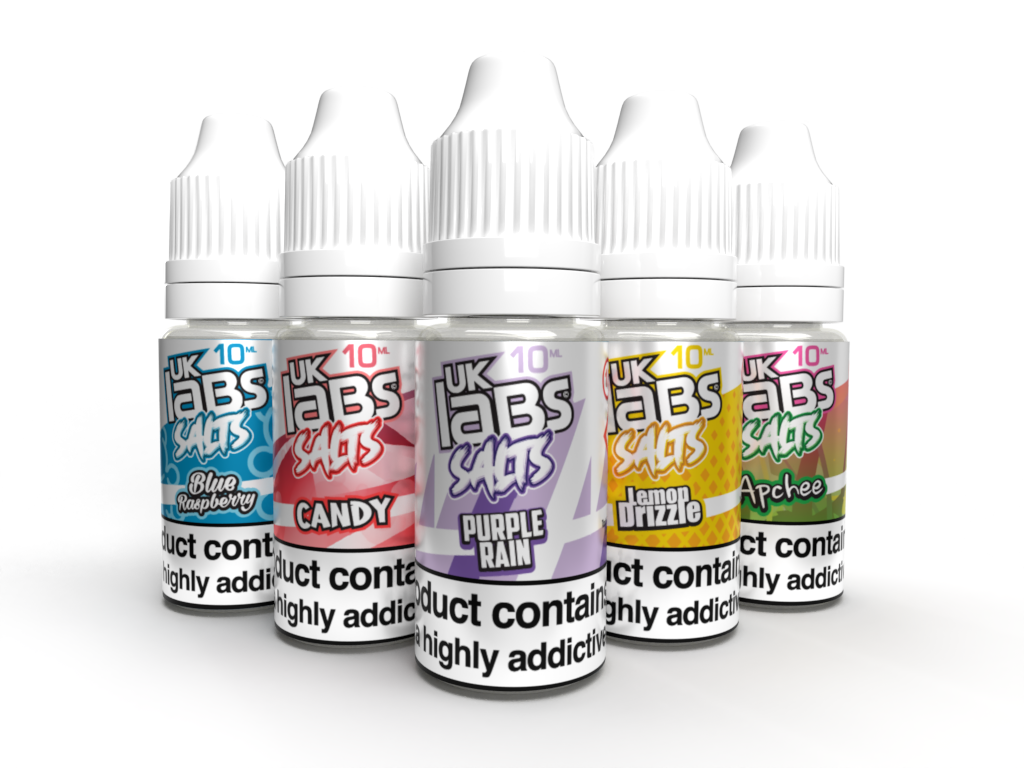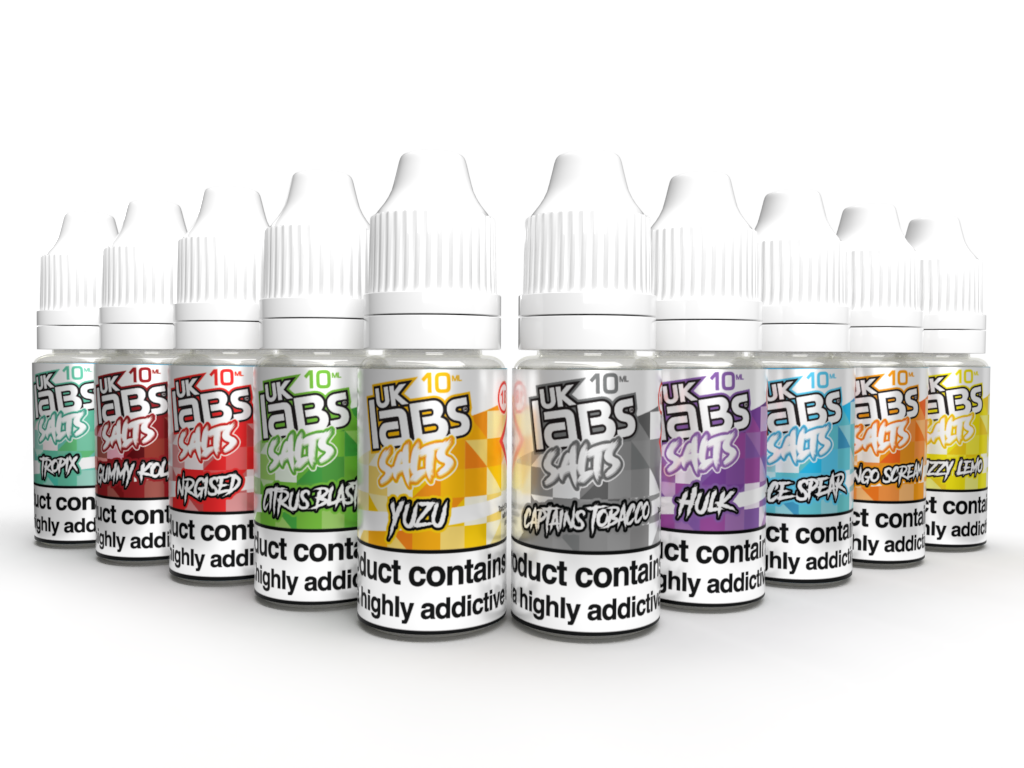 Extended flavour collection
After the great feedback we received from our first five flavours we decided to add another ten into the mix. After months of market research and flavour testing, in February 2019 the ten new flavours were ready and added to the collection.
10ml TPD Compliant Salts E-liquid